Find the right boat for you
Boat of the Moment
Boat REF# 325032
£8,750.00
1x petrol 4hp
1999
6.45m
East Yorkshire
View Details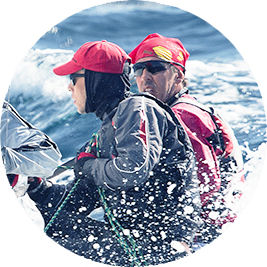 Selling your boat?
We take care of every step when it comes to selling your boat.
1
Your broker will advise you of the most suitable price to market your boat at.
2
Your broker will work with you to create a detailed listing for your boat.
3
We handle the negotiation process for you, ensuring you get the best deal.
Why Boatshed?
Boatshed is one of the world's largest yacht brokerage groups that prides itself on giving potential buyers the most complete and accurate picture of the boat that they want to buy.

Boatshed Brokers personally visit every boat that they list, taking unlimited photographs and videos which are available online to registered users anywhere in the world.
Read more
Here's what our customers have to say...
Brilliant service! Such a knowledgeable and lovely man.
— Gina Willers June 2023, Boatshed Yorkshire
Our broker Paul was always available, he is certainly not a 9 to 5 guy. The viewing and the correspondence were 100%, I have no problems with recommending Paul Watson and therefore Boatshed.
— Peter Hill, June 2023, Boatshed Yorkshire
Selling a boat is like selling a house. Stressful and demanding and emotional too. So it's important to have good advice. Paul Watson was able to quickly reassure me that he knew about boats and would be able to provide expert guidance on selling my…
— Simon Lamb April 2023, Boatshed Yorkshire
It took quite a while, but that was no fault of Boatshed. I fully understand that items only sell when the price is acceptable to prospective buyers, so, to start a little high and incrementally reduce is a sensible policy for a seller who is in no…
— Russ Sagar - April 2023, Boatshed Yorkshire
Paul Edwards helped enormously to make the whole experience a seamless number of positive steps. Well done Paul.
— Janek Ziubrzynski, Boatshed Yorkshire
Paul was quite simply fantastic. Helped us all the way with the purchase. Very knowledgeable, gave really helpful advice and things could not have gone smoother. Very pleased.
— Dave & Alicea Jackson Oct 2022, Boatshed Yorkshire