Boat of the Moment
Boat REF# 267701
£99,950.00
1x diesel 52hp
2017
18.30m
North Yorkshire
View Details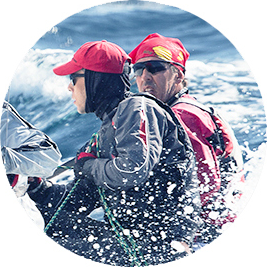 How it works
We take care of every step when it comes to selling your boat.
1
Your broker will advise you of the most suitable price to market your boat at.
2
Your broker will work with you to create a detailed listing for your boat.
3
We handle the negotiation process for you, ensuring you get the best deal.
Why Boatshed?
Boatshed is one of the world's largest yacht brokerage groups that prides itself on giving potential buyers the most complete and accurate picture of the boat that they want to buy.

Boatshed Brokers personally visit every boat that they list, taking unlimited photographs and videos which are available online to registered users anywhere in the world.
Read more
Here's what our customers have to say...
I would like to express my thanks to you and Boatshed Yorkshire for the professional way in which you managed all aspects of the sale of Free Spirit. Not least because you finally managed to obtain a fully acceptable offer when for a long time I…
— , Boatshed Yorkshire
Just purchased a boat through your company, although it was at the lower end, price-wise, of the market, Paul, the local manager was both helpful and professional in his, dealings.
— , Boatshed Yorkshire
Hi paul …
— , Boatshed Yorkshire
We have just purchased our narrowboat from Paul Watson of Boatshed Yorkshire. …
— , Boatshed Yorkshire
"It was a pleasure to work with Paul from Boatshed Yorkshire when selling my boat. He was always available, supplying sound advice, and proactive in progressing matters. The result was a prompt and amicable sale, professionally and efficiently…
— , Boatshed Yorkshire
Just a quick note to say thanks for the exceptional service you have provided regarding the negotiation and sale of **********, We wish The Owner all the best and let him know that she is in safe hands and about to become my new home.
— , Boatshed Yorkshire